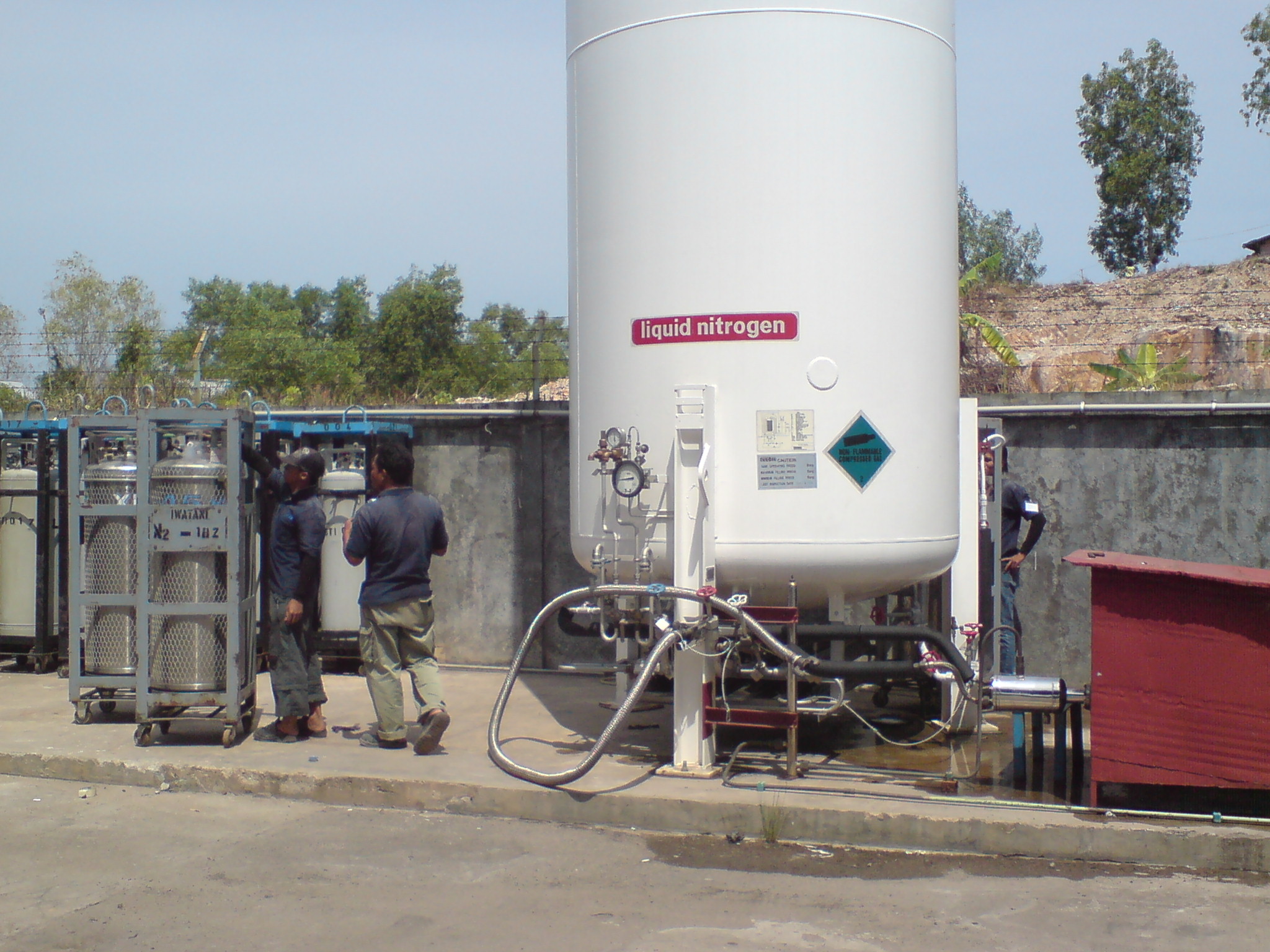 Liquid Nitrogen storage tanks.
Nitrogen (N2) is a gas constituting about four-fifths of common air; chemically it is almost inert. It is not poisonous but is fatal if breathed alone because of oxygen deprivation. Commonly used in liquid or compressed forms in cryogenic, pneumatic applications or as a purging medium.
Product Package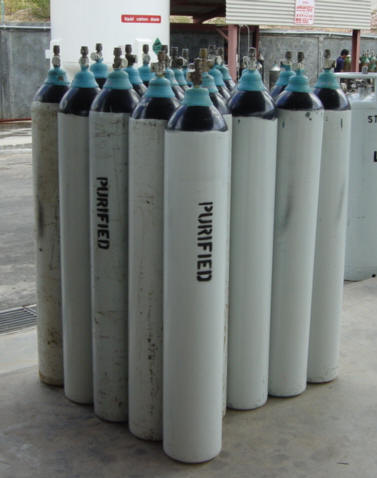 Also available in both loose cylinders & 16-cylinder pallets.

Our other products : Dissolved Acetylene, Oxygen, Argon, Carbon Dioxide, Bulk Gas