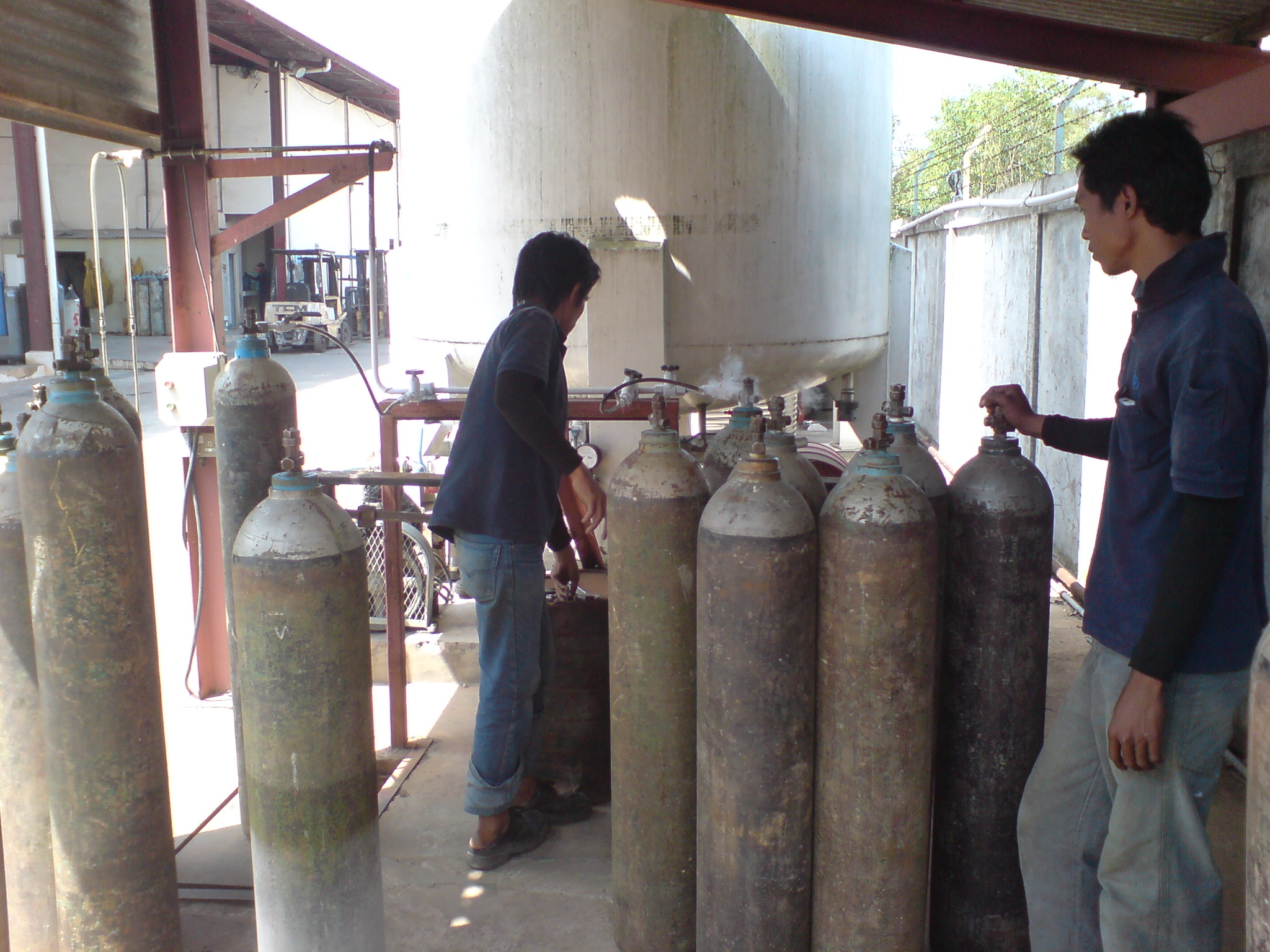 Carbon Dioxide refilling facility.
Carbon Dioxide (CO2) is a colorless, odorless gas, formula CO2, about 1.5 times as heavy as air. Under normal conditions, it is stable, inert, and nontoxic. Carbon dioxide gas may be liquefied or solidified. Solid CO2 is known as dry ice. Applications include shielding gas for arc welding & in fire extinguishers.
Product Package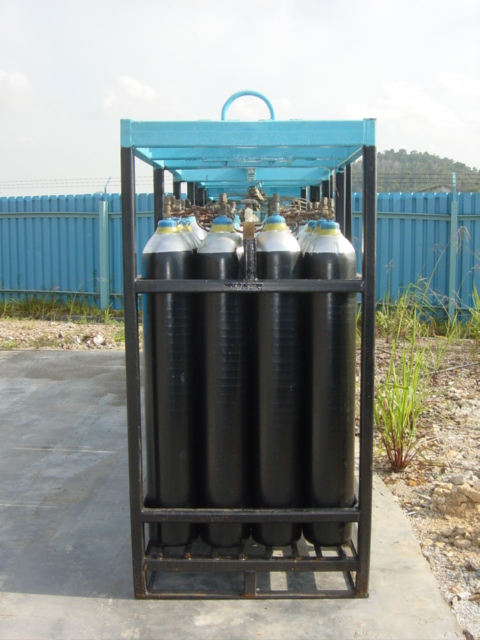 Available in loose cylinders & 16-cylinder pallets.

Our other products : Dissolved Acetylene, Oxygen, Argon, Nitrogen, Bulk Gas